At MVRS we offer two types of membership. In the world of EMS we have found there is a place for everyone. Thinking about joining our team? See more details and membership application below!
Active Membership: Active members provide direct patient care and rescue services. They are required to serve a minimum of one duty shift every six days on an assigned crew.
Auxiliary: Auxiliary members assist in the fund-raising for the organization. These members also volunteer their time in other areas of the organization; however do not participate in active riding duty.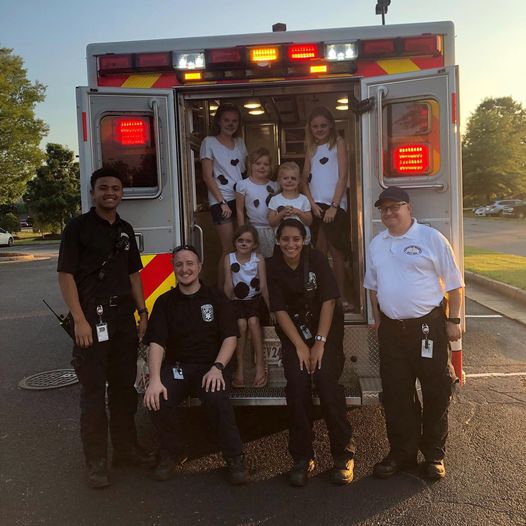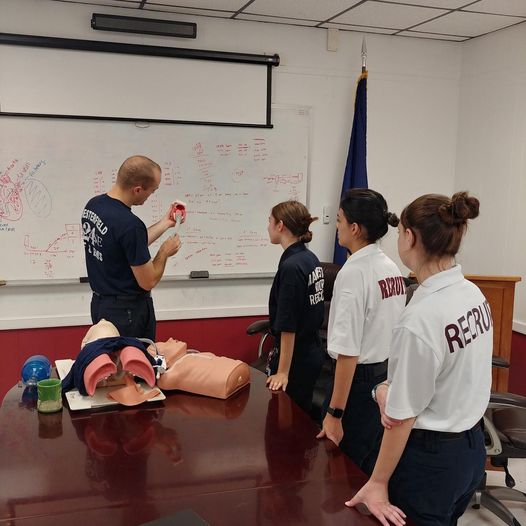 You must be at least 18 to apply and have a high school diploma or GED (unless currently attending high school).
How many hours commitment is required of a new member?
After the recruitment orientation program and assignment of a crew, probationary (recruit) members are required to ride a minimum of 48 hours a month.
Will you provide all necessary training?
Yes! All recruits are provided AHA BLS CPR/AED Healthcare Provider level in recruit orientation as well as VAVRS Emergency Vehicle Operators Course Class 2 at no cost.
Do you provide any assistance in advance EMT courses or other training opportunities?
Yes, the squad invests into our people as much as the member invests in the squad. We provide tuition reimbursement to EMS classes statewide as well as online.
What is the application process?
The process begins when a potential member submits interest to our recruitment committee. The recruitment committee receives these forms and answers any questions candidates may have.
Once the application packet is submitted, the information will be provided to the appropriate agencies to conduct background investigations and drug testing. Once the application is complete, the candidate will be invited to the recruitment orientation program with the squad Training Officers, Operational Captains, and other members. The candidate will perform a ride along and be acclimated to squad life, culture, and all our equipment, fleet, policies, and procedures.
What are the typical shifts for volunteers?
Full riding members must meet 48 hours a month on a staffed unit. Our shifts are:
Monday through Thursday (1800 to 0600HRS)
Friday – (1800-0800hrs)
Saturday -(0800-0800hrs)
Sunday – (0800-0600hrs)
Do you have sleeping quarters? Showers?
Yes, our stations have separate male and female bunk rooms, lockers, and individual shower/toilet bathrooms. We require all members to bring their own bed linens and pillows.
Want more information? Fill out the form below if you'd like to speak with a member of our team about joining.
"*" indicates required fields